Customer Testimonials
Don't take our word for it! See what our satisfied customers have to say...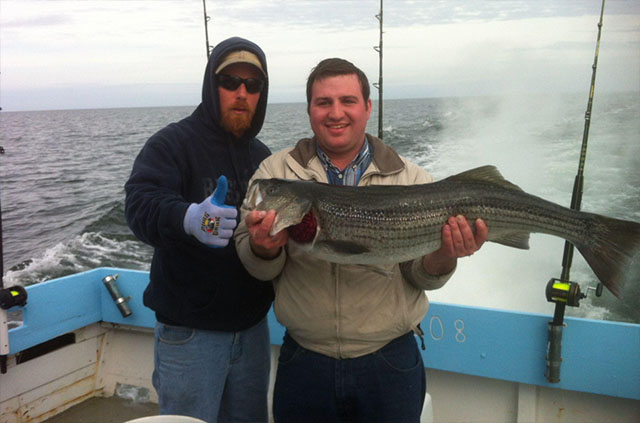 Super job by you and Jessica on our recent charter trip!! Thanks for the effort put forth. Our customers were pleased with the fishing and a good time was enjoyed by all aboard the Four Winds. Impressed with your company. Thanks Again!
I want to thank you for a wonderful fishing trip and surprise for my husband and family. He really had a great time (I know I did). We are planning on chartering your boat again next year. I will let you know when the first of the year.
On behalf of the First Class Association, AIMD NAS Oceana, I would like to thank you for another outstanding fishing trip! This was our fourth annual fishing trip with your charter. As usual it was extremely successful. I have not met anyone as attentive, professional, and courteous as your crew. Your First Mate, Jessica, does an outstanding job. Every year we have a couple of people who have never gone fishing before and require a little extra attention. Jessica helped to ensure that everyone had a fun filled and successful day. We are already excited about going again next year. Fair Winds and Following Seas,